Carry confidence everywhere you grind with the classic and clear cartoon patterns grinder by PILOT DIARY. This beautiful grinder designed by our professional visual designer, every detail is carefully designed.

Not only does this grinder give you a great visual experience, but it also has great features. All this herb grinder crafted with quality aluminum alloy material, not easy to deformation, corrosion, and fade, good sealing, keeps your spices fresh odor in the grinder. Strong magnets keep the lid and drawer secure to prevent spilling.

This weed grinder design with four pieces and three-chamber, includes a magnetically sealed cap, a grinder, a mesh screen, and a catch tray.
The first layer use for grinding. Has 48 teeth 30 degrees diamond teeth, the sharp grinding teeth can help you save time and effortlessly. Just need to twist the grinding cover several times, can be fully ground.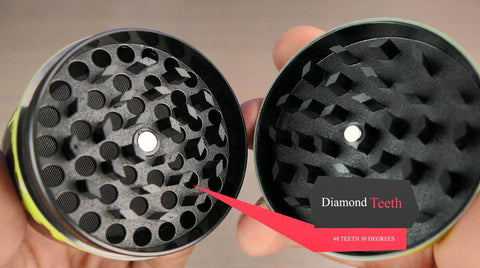 The second layer has a removable stainless mesh screen, use for filtering through smaller particles.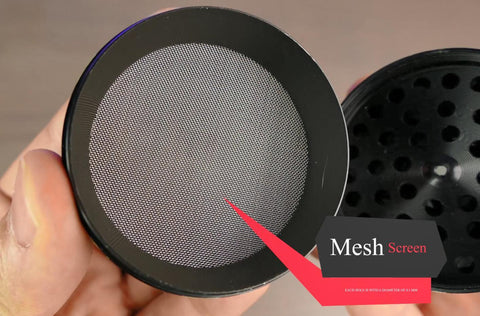 And the last layer has a handy scraper and a cleaning brush, which are equal parts cute and helpful in order not to ensure no waste of any "pollen."


Pleasing and practical design that never lets you down. It's a good collection for yourself or a good gift for your friends! This is the best weed grinders you can buy. Bid farewell to dullness, and get this SpongeBob grinder!
Features
Size: 2 inches
Color: SpongeBob

Includes
1 × 4-Piece 3-Chamber SpongeBob Herb Grinder
1 × Pollen Scraper
1 × Cleaning brush

Category: Herb Grinder